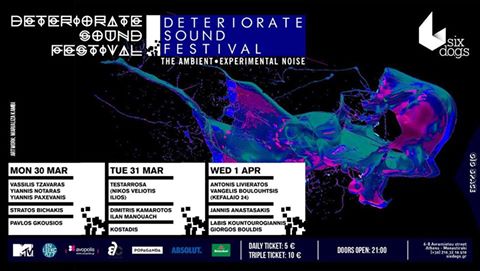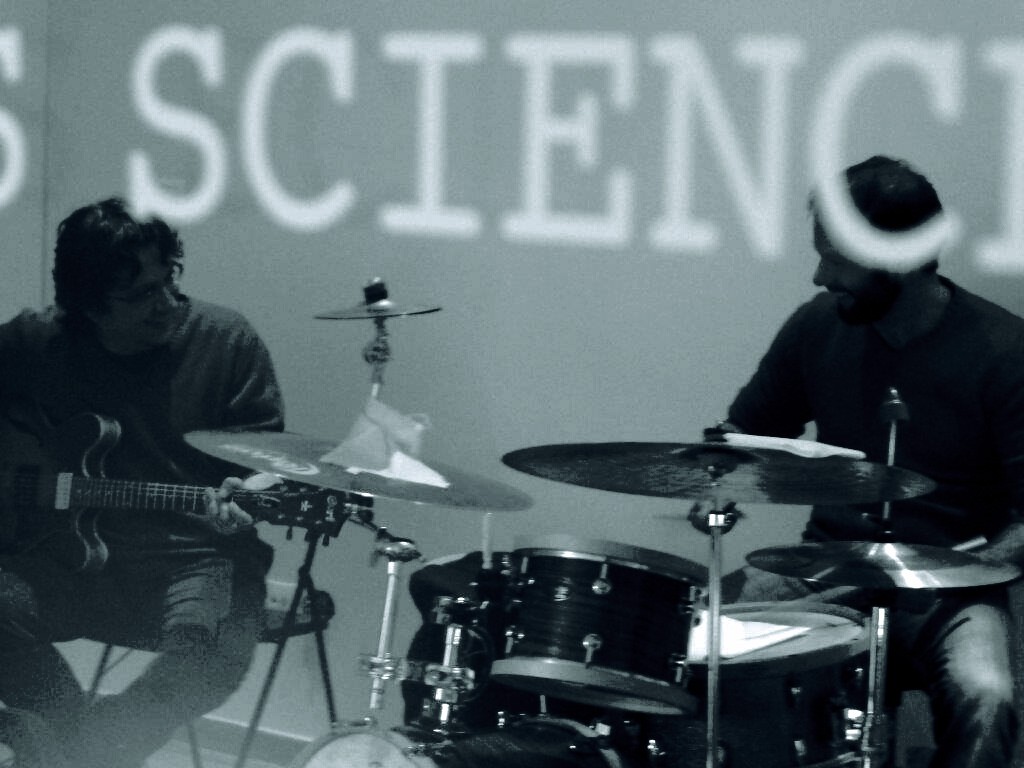 Y i a n n i s  N o t a r a s – drums
V a s s i l i s  T z a v a r a s – guitars, loops
with Yiannis Paxevanis – sonic manipulation, loops
O Γιάννης Νοταράς και ο Βασίλης Τζαβάρας έπαιξαν μαζί για πρώτη φορά το 1995. Συμμετείχαν σε πολλά projects και σχήματα (Occasional Dream, Take the money and run, Project 37 και 4+1) σε συναυλίες και σε ηχογραφήσεις. Στο Deteriorate Sound Festival θα παρουσιάσουν ένα κολάζ αυτοσχεδιασμών, με θραύσματα θορύβου και απόηχους της μέχρι τώρα διαδρομής των δυο μουσικών.
Μαζί τους ο Γιάννης Παξεβάνης στην φροντίδα, την χειραγώγηση και την επεξεργασία του ήχου.